Cheffy Chelby's Award-Winning Burgers – From Food Stall To Opening 3 Locations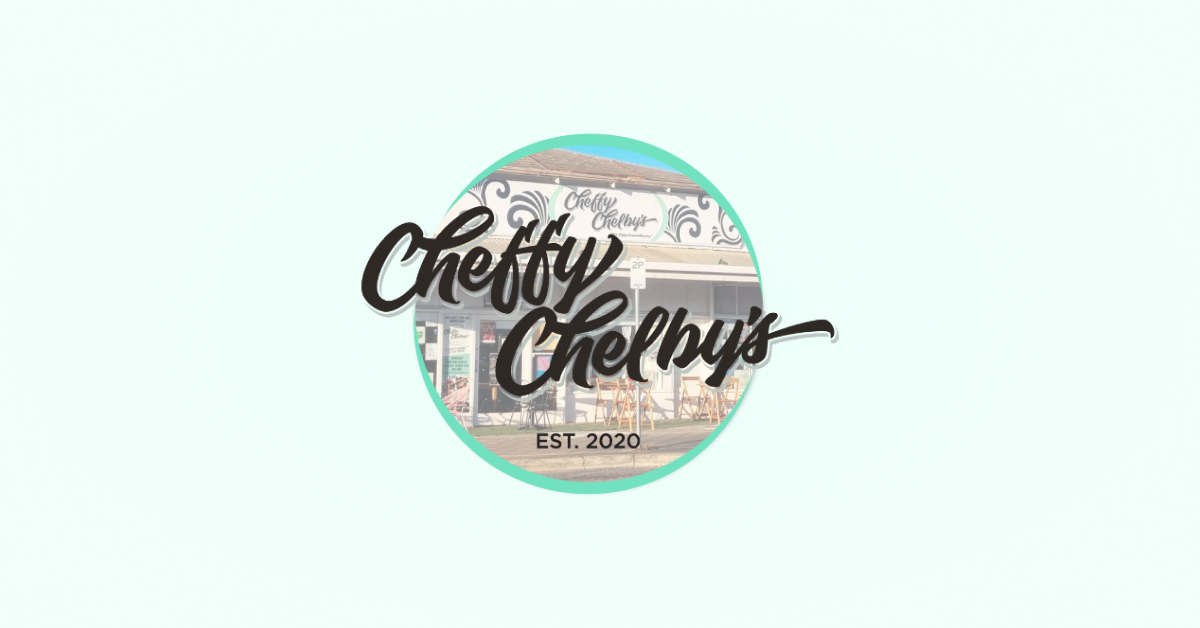 Starting as a humble street stall selling burgers during the Covid pandemic, Cheffy Chelby's has quickly evolved into an Adelaide favourite, growing to three venues in three years and more in the pipeline.
Specialising in award-winning breakfast burgers, Chelby's quickly made a name for themselves, thanks to their mouth-watering food, all-accepting atmosphere and passion for supporting other local businesses and charities.
From a street stall to three venues
In a matter of years, Michelle has driven the Cheffy Chelby's brand to incredible heights. After starting the business on a camping trailer on the Esplanade in Seaford, Cheffy Chelby's has grown to three amazing venues across Adelaide and was crowned Adelaide's best burger café. Michelle also went on win the Young Achiever of The Year Award in 2022.
"I established it in 2020 because of Covid. I lost my job and needed to support my daughter, as I'm a single mum."
Determined to provide for her daughter, Michelle purchased a camping trailer, got it approved by health inspectors within a week and was quickly selling breakfast rolls to passersby.
"On Good Friday, I sold my first 24 bacon, egg and cheese rolls. And that's how it began… We sold out!"
From there, Michelle upgraded her trailer to a secondhand caravan and continued to reinvest everything into the business to continue to grow – a remarkable feat during one of the most challenging times for hospitality.
"There were no loans or anything going on and no money. I just knew I had to keep growing it. I'm like, okay, I've got a little bit of money; I can do this."
From strength to strength & overcoming hurdles
A few months after purchasing the caravan, Michelle was offered the opportunity to open a cafe in a little hole in the wall, and she jumped at the chance.
"We converted it into a kitchen cafe and were open within two weeks… then I managed to get the shop next door, which was an Indian restaurant. I bought that out about a year later, and I lived out the back with my daughter for about two years."
Unfortunately, the roof of the first Cheffy Chelby's cafe began to fall in, causing considerable damage to Michelle's equipment and forcing the closure of the venue. During summer too – their peak trading time!
"The first shop we had to close down because the roof fell in… And I lost a good portion of my equipment."
Not one to let anything stand in her way, Michelle and the Cheffy Chelby team are going from strength to strength and are in the process of opening even more venues.
"In the meantime, we signed on to start another shop in Hallett Cove. Super exciting stuff – this will be our first franchise model, and I am very excited about the prospect of creating more venues across the state and Australia!"
New priorities
Thanks to Michelle's hard work and determination, it's clear to see that Cheffy Chelby's has witnessed incredible growth in a few short years.
After experiencing such rapid growth, Michelle needed to step back from life behind the grill to focus on the business in preparation for opening more venues.
"Growing the business happened very quickly. So now we're at a point where we're trying to refine everything."
She's now teaching Blake and Shayne, Cheffy Chelby's Operations Managers, the ropes of managing the venues, giving her more time to focus on evolving the Cheffy Chelby's brand and on her daughter.
"My job is now less of actually being in the cafe… Blake and Shayne are my right-hand men…My Kitchen Manager Kayla has grown leaps and bounds since she started 2 years ago, and I trust her implicitly, I am so proud of my entire team, from newbies to OG's."
Work-life balance
As a single mum with a young daughter, juggling a business with home life can be challenging,  Michelle firmly believes in work-life balance,
She also wants this for Blake, as he has a young son.
"We're the only ones with children at the moment. So I'm going, if you want to be in a position where you can work a bit more from home when your son's a bit bigger. Because I really value that. I really value the life balance, and I want him to get to a point where his role is more than actually being in here."
The importance of giving back
Aside from the incredible achievement of opening three venues in three years, Michelle is also an inspiring businesswoman determined to make a difference in the local community.
Supporting local charities
"Everything that we do is centred around [charity work]. We work with an organisation called Youth Options, and we've recently started finding work for their clients."
"We've got charity bins from Treasure Boxes and St Vincent De Paul in each venue, and they help families that are in crisis. So not just domestic violence but also a financial crisis. We are talking families with 2 incomes who just can not afford the cost of living."
"We support men's mental health services… We do fundraisers a couple of times a year for them… We'll do $2 coffee, Mental Health Awareness walks, and all of the money from the coffees just go straight to [the charity]."
Showcasing local artists
As well as supporting local charities, Cheffy Chelby's supports a range of local artists and small businesses. Currently, four local artists display their work in the Cheffy Chelby venues, with each piece being available for sale.
"We don't take the commission. We don't take any money for people's artwork that sells. We just pass on the artist's details."
Women empowering women
Cheffy Chelby's also supports a range of local female-run businesses, selling earrings, mugs, bookmarks and other items from the cafe.
"We support a lot of female businesses…they make things like earrings. And we've got another one that makes these sweary cups… they sell like hotcakes."
For Michelle, giving back to the community sits at the core of Cheffy Chelby, and she's so passionate about helping people because she has previously dealt with tough situations in her life.
"I was always too proud to ask for help. I never did… So that's why I push this out into the community and just try to let people know it's okay to ask for help."
If you'd like to learn more about Michelle, Cheffy Chelby and the initiatives they support, check out the Cheffy Chelby's website and Instagram.
Interested in exploring how POSmate Point of Sale System Solutions can help your business like Michelle's Cheffy Chelby's?
Enquire now for an obligation-free quote, call POSmate on 1300 76 76 88 to speak to one of our Point of Sale POS System Solutions Specialists or email us at sales@posmate.com.au and mention "POS"