You've decided to open your very own restaurant. With this decision comes nerves, apprehension, excitement and a fierce determination to bring your passion to life. The decision to open a restaurant sets off the first domino of decisions you'll be making in your journey to becoming a restaurant owner.
From logistics to finance, business plans and recruitment, there's a lot to consider before you can welcome your first customer through your doors. Taking the time to map out your processes sets the foundation, so you always make informed decisions for your business.
Deciding on restaurant equipment.
Purchasing restaurant equipment is the most costly investment, aside from rent and wages. Therefore, each decision needs careful consideration to ensure you invest in the right equipment to fulfil your operational requirements.
While no two restaurants are the same and the equipment in each will differ slightly, there are several pieces of equipment that most restaurants will require.
Menu and concept.
To understand what restaurant equipment you'll need to operate efficiently, you'll first need to decide on your menu and concept. The details of each should be mapped out in your business plan and will provide the direction for any equipment-related decisions.
Before investing in any equipment, ask yourself the following questions:
How extensive is your menu, and what level of preparation is required?
Will you offer a lunch service as well as dinner?
Will your drinks menu include cocktails as well as wine, beer and spirits?
How many pax can you accommodate per service?
Will you have a separate bar area?
Will you offer table ordering and table service, or will customers order at the counter?
What payment methods will you accept?
Will you offer takeaway and delivery?
Ordering and sequence of service.
Once you've determined what equipment you'll need to prepare your dishes and keep your back of house in order, it's time to examine your ordering process and sequence of service. Start by asking yourself the following question:
How will customers place their orders, and what equipment will you need to facilitate this?
In most cases, restaurants will offer one (or more) of the following order flows:
Customers order at the counter
Customers order at the table via a QR code and digital menu
Table service
Customers order via an app for collection or delivery
Whatever ordering mix you choose, you'll need to invest in equipment and technology to facilitate your processes efficiently. Here are some popular options:
Tablets.
Tablets, like iPads, have been replacing traditional pen and paper methods and are a popular choice for restaurants offering table service. Tablets speed up the ordering process as they enable staff to take orders at the table and sync them straight to your point of sale (POS) system and kitchen printer. Tablets can also be used to receive and process third-party orders from delivery apps like UberEats.
Customer-facing screen.
A customer-facing screen allows customers to view their order as the staff key them into the POS; if something is wrong, they can notify your staff before the order is sent for production. This reduces order errors and saves on unnecessary wastage.
Table ordering apps.
Table ordering apps, such as Mr Yum, provide the technology to facilitate table ordering. This allows customers to view your digital menu, order and pay in-app before syncing the order to your POS and kitchen for production.
Printers and bump screens.
You'll need to invest in printers and/or bump screens to automatically relay orders from your POS to the kitchen and bar staff.
Payment methods.
The recent rise in digital payment technology, like Apple Pay, and a universal shift towards convenient tap and go payments has resulted in the rapid decline of cash transactions. In fact, less than 27% of Australian consumers now opt to pay with cash.
As a new restaurant owner, it's important to examine customer behaviour to understand which payment methods you should accept and how you'll process payments. To ease your decision, ask yourself these questions:
Will your venue be completely cashless or have a hybrid of cash and card?
Will you accept GooglePay and Apple Pay?
Would you prefer your billings to go through a table ordering system (such as me&u)?
What payment terminals and providers are compatible with your POS?
Will you accommodate split bills?
Can customers pay at the table via a wireless payment terminal?
Will you give customer receipts or offer a digital version?
During a busy service speed and precision of orders are essential. Investing in a payment terminal that syncs with your POS, means your staff don't need to manually key in every payment into the EFTPOS machine, saving time and reducing keying errors.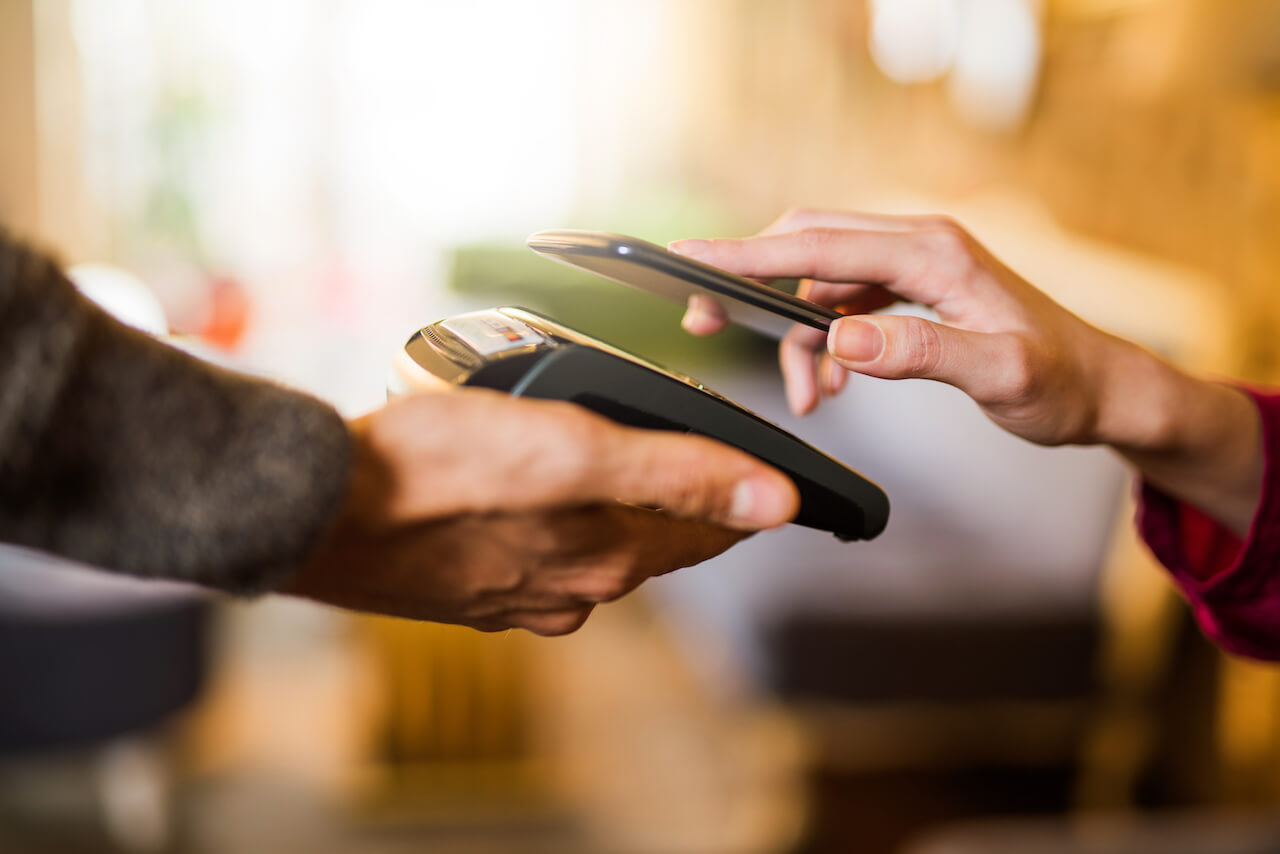 POS platform.
A restaurant POS platform is an essential tool for new restaurants. POS platforms effectively manage your ordering process and day-to-day workflows from one centralised system. But with so many options on the market, it can be daunting to pick the right one for your restaurant.
Ask the following questions to ensure you purchase the best solution for your business needs:
Does the POS offer flexible payment solutions?
Which EFTPOS terminals does the POS integrate with?
Does the POS have a customer-facing screen feature?
Does the POS have options for omnichannel ordering?
Can the POS support my business as it grows?
Can the POS manage inventory?
Does the POS facilitate customer marketing & loyalty?
Does the POS collect sales, product and employee data?
What integrations can the POS support?
Is onboarding, training and support included with my purchase?
Is there a flexible contract?
Pick the right equipment for your restaurant.
Opening a restaurant is a stressful process and there are a million and one things to consider before you can open your doors. While you'll inevitably have a lot to think about, it's important to take the time to plan and map out your options before making any decisions.
We hope this guide prompts you to ask the important questions before investing in any equipment and takes some pressure off your decision-making process.
We wish you all the best, and we'll be right here to celebrate when your doors open.
Interested in exploring how Lightspeed POS + POSmate Point of Sale System Solutions  can help your business, enquire now for an obligation free quote, call POSmate now on 1300 76 76 88 to speak to one of our Point of Sale POS System Solutions specialist or email us at sales@posmate.com.au