The hospitality industry has witnessed a seismic shift in how customers pay for their food and drink. In less than a decade, we've witnessed payment methods rapidly shift from cash to credit cards, chip and pin, tap and go and digital eWallets.
But what is the real-world impact of this shift in payment methods, how has customer behaviour changed and what does the future hold for hospitality payments?
In this article, we examine extensive research from banks, financial institutes and academics, alongside our Lightspeed data, to determine how payments are evolving, the benefits for hospitality businesses and the impact on the industry.
Cashless Dining: The Future of Payments in Hospitality
Understand how your customers' relationship with cash is changing forever, deep dive into digital & contactless payments and how it will impact payment methods across hospitality.
1. Contactless payments: the rise of digital and EFTPOS payments in Australia
We've all heard the saying cash is dead, and while that might not be the case quite yet, digital and EFTPOS payments are the dominant choice for customers in Australia.
While there are many factors that have influenced the rise in EFTPOS payments, from convenience for customers to efficiency for businesses, the pandemic has definitely expedited our reliance of digital payments methods, and the data clearly reflects this.
The number of payments made electronically, such as via debit cards and digital wallets like ApplePay, has increased by 127% in Australia over the last 10 years. On average, there were 625 digital transactions made per person in 2020/21, compared with only 275 a decade earlier.
Furthermore, according to Statista, the number of EFTPOS terminals in Australia has grown by 269% since 1998, which further emphasises how consumers have steadily favoured cards and digital alternatives over cash payments.
The walking ATM: a driving force behind digital and EFTPOS payments
While cash use has been decreasing, a study by ME found that physical debit cards and credit cards are still very much a part of the mix, as they were the preferred payment method for 63% of people.
The same study also found that 50% of people find having to go to an ATM to withdraw cash inconvenient.
We're living in an age where convenience is king, and digital payment methods afford customers this luxury. Customers now have access to their entire bank account on their phones and cards – essentially making us all walking ATMs.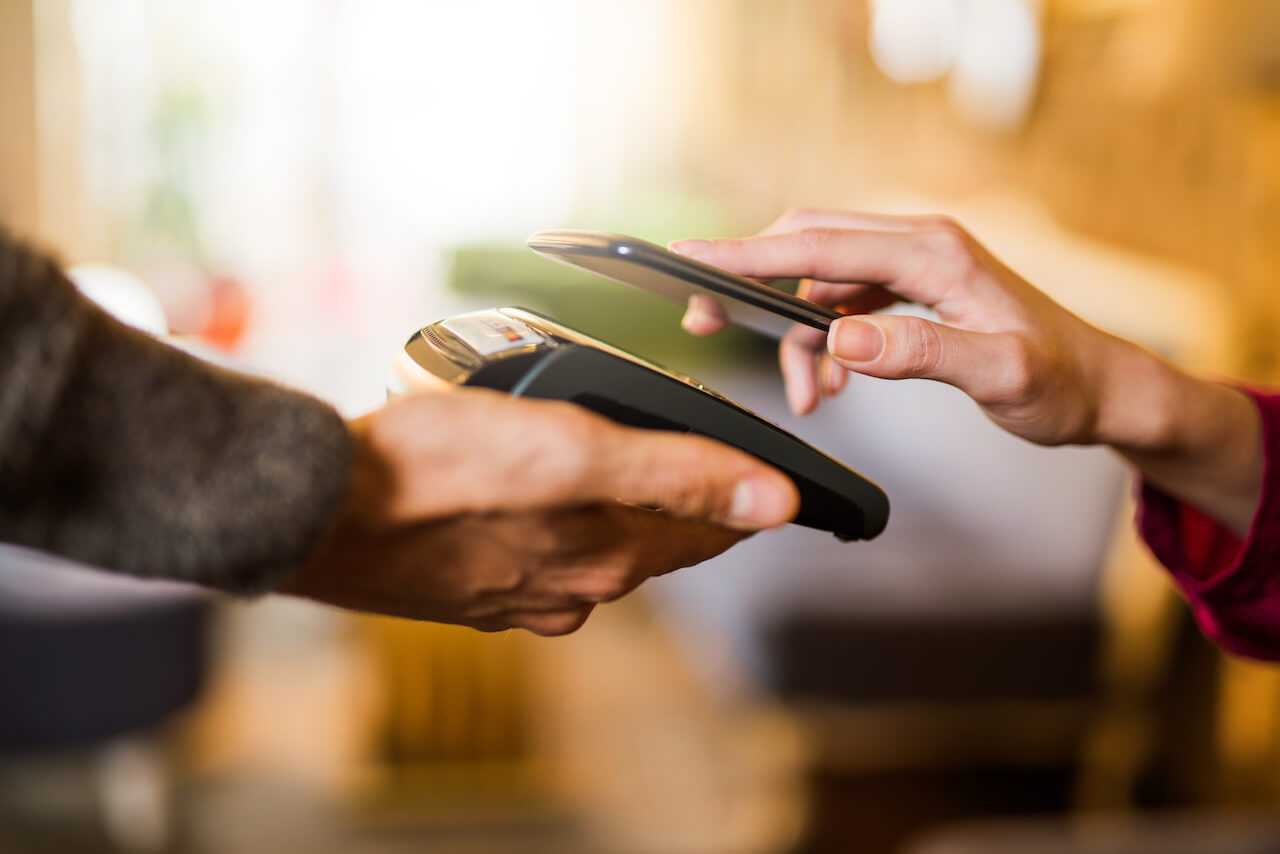 2. Cashless dining: non-cash transactions dominate
There has been a steady decline in the amount of revenue generated from non-cash transactions for hospitality businesses in Australia.
In November 2019, only 5% of Australian Lightspeed hospitality venues were cashless. This quickly spiked to 28% in April 2020 as a reaction to the COVID-19 pandemic.
Despite an initial decrease in mid-2020, the number of cashless venues didn't return to pre-pandemic levels, topping out at 21% in October 2021 – emphasising a strong customer appetite for cashless dining.
While there's no denying that Australia is progressing towards a cashless society, changes in the payments landscape, such as the Covid-19 pandemic and new payment technologies, have accelerated this momentum by several years.
Global payment giant FIS projected that cash payments in Australia will drop to just 2.1% by 2024, which would rank us as the fourth most cashless country in the world.
These changes are trickling down to hospitality venues, with Lightspeed data highlighting a clear impact on revenue earned in cash vs. non-cash transactions.
Percentage of cash revenue in Australian Lightspeed hospitality venues:
October 2019 — 28%
October 2020 — 18%
October 2021 — 15%
In October 2019, cash was responsible for almost 28% of the total revenue in venues while in October 2021, cash was only accounting for 15% of the revenue earned.
In other words, venues were making ⅓ their revenue in cash in 2019, and today, cash is only responsible for 1/7 of their revenue.
Customers paying digitally spend almost twice as much
Customers who pay digitally are consistently spending more than customers paying in cash. In fact, our data shows that digital-paying customers are spending almost twice the amount as those who pay in cash.
For example, in October 2021, the average order value (AOV) of cash payments in Australian Lightspeed hospitality venues was $26. For non-cash payments, such as debit cards or digital wallets, the AOV was $45.
This means, on average, non-cash payments were 73% higher than cash payments.
But why are customers spending more when they pay digitally?
In a nutshell: cashless payments remove friction from the customer journey.
Customers no longer need to ensure that they have enough cash on hand, or worry about finding an ATM if they don't have enough cash to settle the bill.
Advances in banking technology, such as instant account-to-account payments within banking apps and bill splitting features in EFTPOS machines make electronic transactions even easier and more attractive for customers.
Digital payments innovation: eWallets, BNPL and NPP
The acceleration of cashless dining is, in part, due to new innovations in the payments landscape such as eWallets, buy now pay later (BNPL) technology and the growth of NPP.
Innovation is shaping the payments landscape and new technologies are constantly emerging – most notably, Australia's fast-payments system, the New Payments Platform (NPP), which was launched in 2018.
NPP allows consumers, businesses and government agencies to make transactions easily and at any time, using the payee's mobile number or email address or ABN in the case of businesses.
As of October 2021, 8.7 million PayIDs had been registered by Australian consumers and businesses to receive real-time payments straight into their bank accounts.
eWallets and BNPL are all also leaving their mark on the payments landscape.
As of February 2021, it was estimated that 67% of Gen Z and 56% of Millennials were using a BNPL service. And, it's predicted that the number of digital payment users in Australia will rise from 3.8 million users to 6.2 million by 2025.
3. Online and QR code table ordering: rise in customer spend
There has been a consistent increase in the total revenue earned by Australian Lightspeed venues and average transaction value (AOV) via QR table orders (where customers order and pay with their smartphones) and online orders (where customers order ahead for collection or delivery).
QR & online ordering average payment amount in Australian Lightspeed hospitality venues:
January 2019 — $13
January 2020 — $24
January 2021 — $28
Our data highlights that customers who order via QR codes and online ordering spend an average of 20% more than those who pay by cash
For example, the AOV for cash payment between August 2021 and October 2021 for Australian hospitality businesses was $23.66. For the same period, the AOV for QR and online ordering was $28.33.
Why are customers spending more on QR and online orders?
There are several factors that influence why customers tend to spend more when ordering on their phones – these are some of the most noteworthy factors:
Easier to upsell – because an app never forgets to ask 'Would you like fries with that?' and it's easy to configure upsell workflows for all menu items.
Easier to reorder – customers can quickly reorder with a few taps. They don't need to leave their seat or fight their way to the bar. Convenience is king.
Images entice – online ordering apps allow users to view exactly what their meal will look like. After all, we eat with our eyes and will be less put off by the price if we know something looks delicious.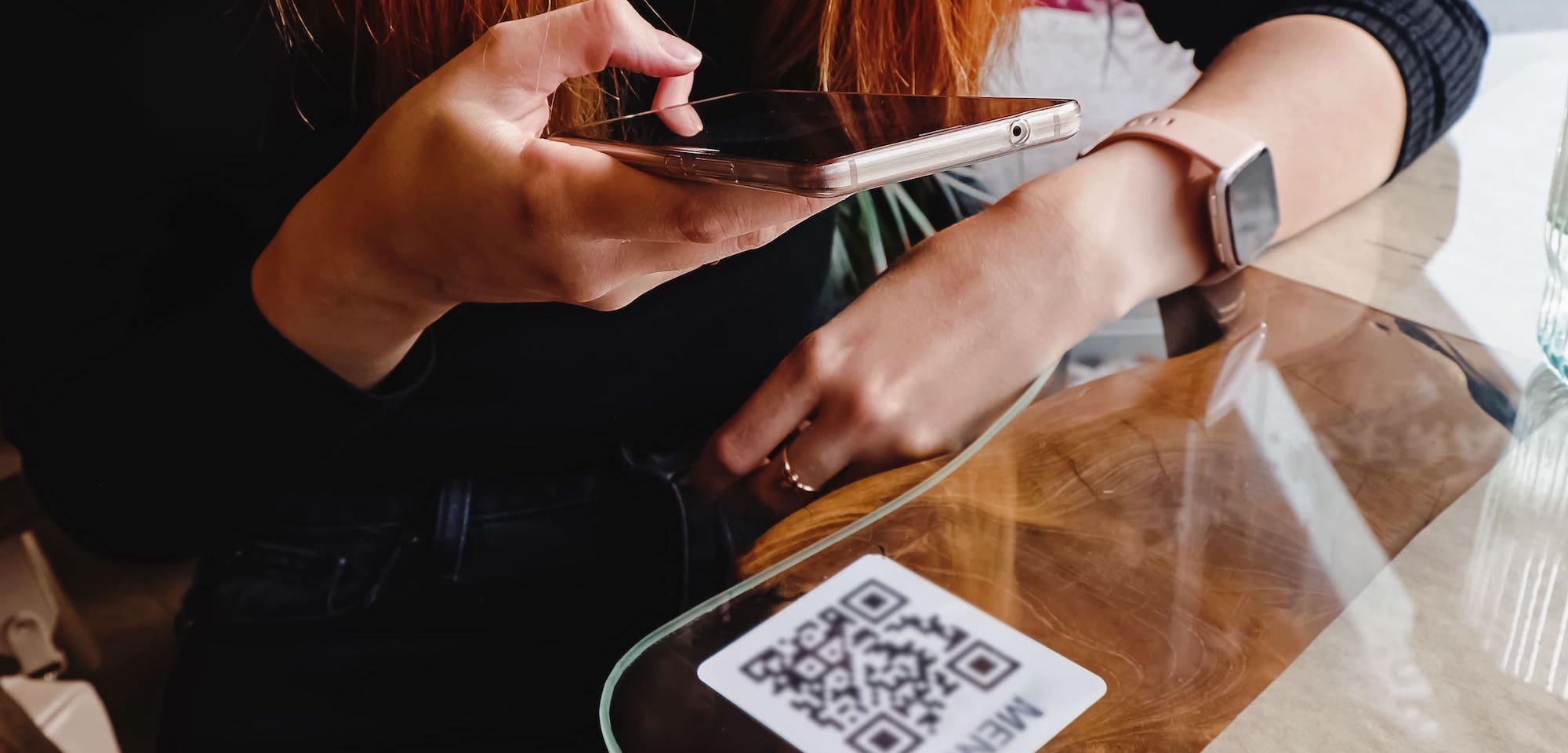 4. Small businesses to lead the way
When it comes to adopting new trends, small businesses are extremely agile and often lead the way by implementing new technologies that will benefit their customers.
This innovation and readiness to pivot was particularly evident during the Covid-19 pandemic. Hospitality businesses all over the country quickly adopted new ordering systems, such as QR table ordering, to ensure compliance and safety for their customers and staff.
And the same is true for payments.
NAB Cashflow Solutions Executive, Mark Raymer, believes that the majority of Australian businesses will go cashless within five years, with small businesses likely to lead the way.
"It's harder for big businesses to do it than it is for the little guys," says Raymer. "I believe it'll be similar to when Tap and Go was rolled out a few years back – it started out piecemeal with smaller players then gained momentum rapidly when major fast-food chains and supermarkets got on board."
Lightspeed Payments: the future of hospitality payments
To prepare hospitality venues for the future of payments, Lightspeed's all-in-one POS and Payments solution provides a seamless and fully-supported payments system that's committed to your growth and success.
With Lightspeed Payments, you can stay one step ahead of the latest payment trends and manage your entire end-to-end payments process from one, centralised platform that's integrated directly with your POS.
Flexible payments: never decline a customer's chosen payment method
Detailed reports: dig into your data to understand payment trends
Integrated EFTPOS & payments: speed up service and reduce errors
Split bills, add tips, process refunds and add surcharges: for speed and convenience
Built-in PCI compliance and fraud prevention: for peace of mind
Comprehensive support: whenever you need it